Laura Storm is a passionate wildlife and nature photographer specialising in the underwater realm. Quietly ambitious but nevertheless in hot pursuit of that perfectly captured moment, she spends as much time as possible diving or freediving the Big Blue. Laura grew up in Kenya, a land of incredible contrasts, where her love for adventure, extremes and wildlife flourished. It was in Africa that she first learned to dive at the age of 12.
Now a Trimix diver, she led the Angels Technical Dive Team through seven years of challenges, supporting a number of major International and National Freediving events, before disbanding in 2010 to pursue other dreams. She was awarded Diver Magazine's 'Buddy of the Year' in 2006 for her contribution as a support diver.
~~~~~~~~~~~~~~~~~~~~~~~~~~~~~~~~~~~~~~~~~~~~~~~~~~~~~~~~~~~~~~~~~~~~~~~~~~~~~~~~~~~~~~~~~~~~~~~~~~~~~~~~~
On Photojournalism
She set up Planet Plankton in 2010, an independent initiative committed to advancing marine conservation and raising awareness for the oceans through photography and photojournalism. "This unique environment is incomparably unpredictable and thrilling. Underwater photography is technically complex and can be, in equal measures, both deeply frustrating and profoundly rewarding."
Published work has appeared in numerous magazines, books and online including: National Wildlife Magazine (USA), Wild Planet Photo Magazine, Underwater Photography Magazine (UwP), In Focus (BSoUP), the Salt Sirens, Diver Magazine, WAVEFORM (Silvertip), Sport Diver, iFly Magazine (KLM), WestJet Magazine, Gazette (John Lewis), BBC (news in-pictures), Port Macquarie News (Australia), the South London Press, Inside Sport Magazine (Australia), Deeperblue.net, Google Oceans, the Shark Trust and many more.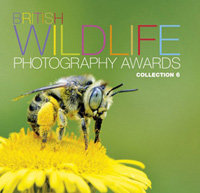 ~~~~~~~~~~~~~~~~~~~~~~~~~~~~~~~~~~~~~~~~~~~~~~~~~~~~~~~~~~~~~~~~~~~~~~~~~~~~~~~~~~~~~~~~~~~~~~~~~~~~~~~~~~~~~~~~~~~~~~~~~
On Shining Bright
Her images have featured in Underwater Photographer of the Year (Winner 2020 and Highly Commended - British Waters Macro category | Shortlisted Finalist 2019, 2018 | Commended 2017 Awards), British Photography Awards (Shortlisted 2020), National Wildlife Photo Contest Awards 2019 (2nd Place - Underwater Wonders category), Amazing Oceans Calendar 2019 (Australian Marine Conservation Society), Travel Photographer of the Year (Commended 2017 Awards | Shortlisted Finalist 2019, 2018, 2016, 2015 | Published in Journey Eight), DIVER Print Competition (2 x Highly Commended in the Advanced British & Irish category and a Highly Commended in the Advanced Overseas category 2019 Awards | Runner Up in the Overseas category and 2 x Highly Commended in the British & Irish category 2017 Awards | Shortlisted & Exhibited 2018, 2016, 2015, 2014), The British and Irish Underwater Photography Championships (Highly Commended 2017 Awards), the British Wildlife Photography Awards (Shortlisted Finalist 2019, 2015 | Published in Collection 6), Outdoor Photographer of the Year (Shortlisted 2018 Awards), Out of the Blue - The Prince of Wales's Commonwealth Environmental Photography Awards (Highly Commended 2015) and the British Society of Underwater Photographers (Winner 2019 Annual Portfolio competition | various other awards).
You can view these photographs here,
BILLBOARD
.
Online highlights include Dive Photo Guide's
Photographer of the Week
.
~~~~~~~~~~~~~~~~~~~~~~~~~~~~~~~~~~~~~~~~~~~~~~~~~~~~~~~~~~~~~~~~~~~~~~~~~~~~~~~~~~~~~~~~~~~~~~~~~~~~~~~~~~~~~~~~~~~~~~~~~~
On Sharing The Love
Her award-winning images have been exhibited around the world in Washington DC - Nature's Witness Exhibition 2019 (National Wildlife Federation / American Association for the Advancement of Science), Hong Kong (Out of the Blue Exhibition, Maritime Museum), Malta, Seoul, Cape Town (Chavonnes Battery Museum), London (London Bridge City - Travel Photographer of The Year Exhibtion - 2018) and around the UK.
'Drops in the Ocean', her first solo exhibition is periodically on show in London at small gallery venues.
Donated images have headlined for inspiring events such as 'For the Love of Sharks' held at the Royal Geographic Society (July 2019) hosted by The Shark Trust. And by John Lewis and Partners on Empowered Leadership at the EDIE Sustainability Leaders Forum (May 2019).
Among her other projects, she has acted as technical consultant for the diving scenes in Simon Mayo's childrens' adventure book series, 'Itch'.
Occasionally she is invited to present her images with talks about diving, conservation, underwater photography and her wildlife adventures to a variety of organisations, clubs and groups.
Click here for current talks
.
Laura is an active member of the British Society of Underwater Photographers, the UK's leading club dedicated to developing underwater photography in all its aspects.
~~~~~~~~~~~~~~~~~~~~~~~~~~~~~~~~~~~~~~~~~~~~~~~~~~~~~~~~~~~~~~~~~~~~~~~~~~~~~~~~~~~~~~~~~~~~~~~~~~~~~~~~~~~~~~~~~~~~~~~~~~
On Conservation
Laura remains passionate and committed about wildlife conservation and is a dedicated campaigner in the on-going global battle to stop shark finning. You can read more about her journey in
an interview with Laura Storm
.
In 2011 she was invited to collaborate with the Sylvia Earle Alliance and their Mission Blue project. She was involved in supporting Google Earth's 'Ocean Layer' as an 'Explorer of the Oceans Story Contributor'. Her diverse contributory nodes can be found on the Google Earth Oceans platform in 'Hope Spots' such as the Galapagos and the Bahamas. Curated by Mission Blue, she has reportage nodes that span the globe from Kenya's Indian Ocean to Florida's hot springs, the Red Sea to the Mediterranean and from the Atlantic to the Pacific Coral Triangle gems of Indonesia and the Philippines.
"I have a special interest in ecosystems and love turning the spotlight on the overlooked. I'm fascinated not only by big oceanic animals but also the venomous and less charismatic invertebrates - their dark side often hides a certain beauty. I'm compelled to capture that element and show these creatures in a more optimistic light. Images have the power to connect people to a world they otherwise don't know exists. This is my world. And there has never been a more important time than right now to highlight the story of our oceans, rivers, lakes and seas. British freshwater systems are another focus of mine - follow the link to read more about
the FresH2O Connection
. Working in collaboration with conservation teams and organisations like the National Trust to bring these important habitats into the public eye with new images, news items and articles
like this one on the hidden world of waterlilies
."
~~~~~~~~~~~~~~~~~~~~~~~~~~~~~~~~~~~~~~~~~~~~~~~~~~~~~~~~~~~~~~~~~~~~~~~~~~~~~~~~~~~~~~~~~~~~~~~~~~~~~~~~~~~~~~~~~~~~~~~~~~
On The Space In Between
She lives in London with her husband and favourite aquanaut, former British champion freediver, Mark Harris. In the space between exploration, their adventures and a great deal of plankton, they collaborate on bigger projects. One of which has been
Glass and Water.
- the Essential Guide to Freediving for Underwater Photography
which you can read about here
.
She is an avid follower of Blues Rock music and in her spare time, a compulsive baker.